This temporary post will be removed soon, and a new post with more details will be published.
Project Hathor is a lighted display stand, created to display the lamps built and sold at The Plasmatorium. Created by Brian Gaut.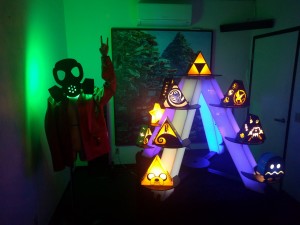 3D design rendering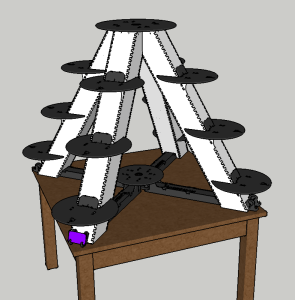 Initial build. No electronics.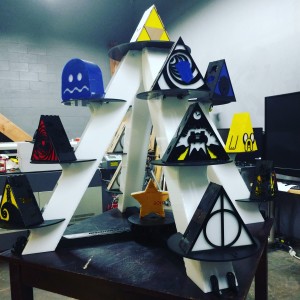 Branding on structure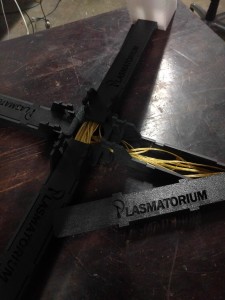 Custom electronics assembly in progress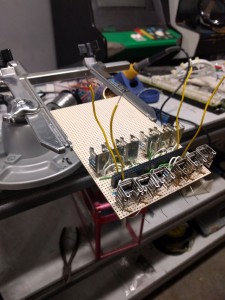 Custom power distribution network. Housing sits hidden, under table.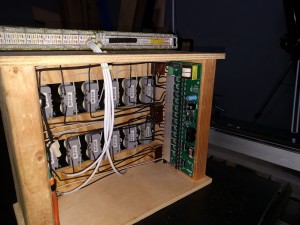 Lamps being displayed at art show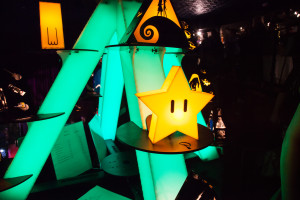 Detail showing more branding options ("P" logo cut into shelf)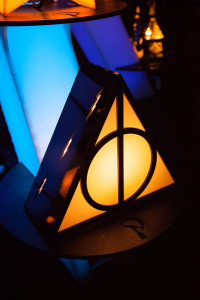 Vibrant colors. Display was dimmed to 30% for the art show, so as to not overwhelm the dimly lit area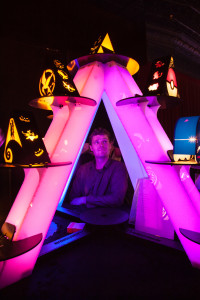 Short video showing version 0.1 of the color cycling software. Later versions will include music beat detection, human interaction, control of lamps, peripheral integration to use lights as an instrument, more accessories, etc.