A few months ago, I decided to design up a video game themed lamp. The end result was the Zelda Triforce Lamp.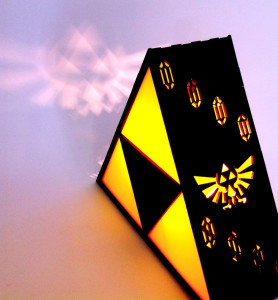 I designed all the pieces in Google Sketchup, and exported them to their respective SVG files for cutting on the laser.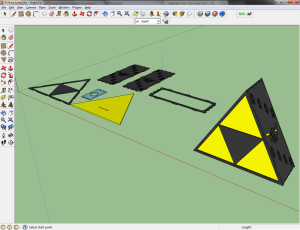 After cutting each of the pieces, the lamp is assembled by hand, using acrylic glue to bind them all together. After the acrylic pieces are put together, a regular lamp cord with bulb holder is inserted into the bottom, and presto; you have a lamp

What I think adds a nice tough is the shapes cut into the side of the lamp; the Rupees and the Hylian crest. They manage to project shadows of their respective shapes onto nearby walls or objects. Really makes the lamp stand out.
Interested in a lamp of your own? I'm now selling them over at The Plasmatorium – Check it out!